If you are exploring political in asylum in Canada, consider the road less traveled.  
Vermont was a major route on the Underground Railroad  once before and though the situation today is nowhere near as dire, we are pleased should circumstances deteriorate further to offer temporary sanctuary to you on your way north.
Here are a few facts about us:
For such a tiny place, we have an outsized sense of our own capabilities. Call it bravery or hubris, Vermont has always been home to rebels, mavericks and freethinkers.
Like two giant states, Texas and California, we were briefly a Republic before we achieved statehood.
The Green Mountain Republic, as it was popularly known,  boasted its own mint and postal system. Our founding fathers, Ethan and Ira Allen, were rogues. They squabbled with everyone, including the Continental Congress, which balked at admitting us as a state.  The Allens then  tried to get us admitted to the Province of Quebec. No luck.  If this Trump thing goes off the rails, we may have to ask again.
We're not there yet.
As Vermonters, we're used to being dismissed as outliers and dreamers. For us, figuring out things for ourselves is a point of pride.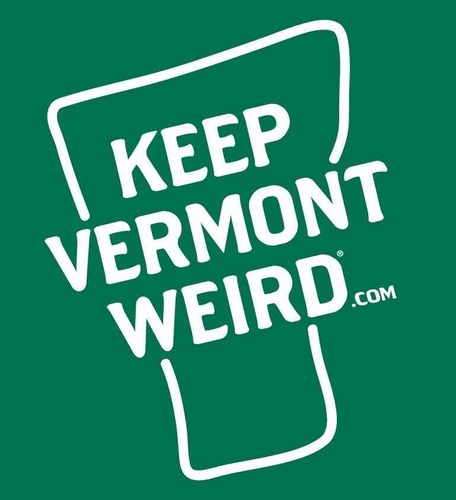 Indeed, we probably seemed strange back in 1777 when, as a republic, we outlawed slavery. In 1823, we became the first state in which an African American received a bachelor's' degree, awarded by Middlebury College.
Sixteen years later, the recipient of that degree, Alexander Lucius Twilight, became the first and only African American to be elected to a state legislature before the Civil War.  We probably seemed out there at the end of the last century when Vermont became the first state to endow gay and lesbian couples with the same legal rights and obligations as heterosexual married couples.
In the course of our history, Vermonters have been made stronger by good people who have gently and persistently observed that demographics in our state and across the country are changing. Now, they are helping us grapple with both the challenge and promise of diversity.  Let a few of these people tell you in their own words why they call Vermont home:  I am a Vermonter
Over the last quarter century, more than 6300 people have come to Vermont (population 630,000) via a federal refugee resettlement program. Generally, Vermonters have extended warm welcomes to these asylum seekers.
Nonetheless, we have a lot of work to do. Because we're one of the whitest states — only Maine is whiter — we haven't had a lot of opportunities to practice. We haven't figured it all out, but we strive to be a more perfect union. That's our State motto:  Freedom AND Unity (not "Live Free and/or Die"- that's our eastern neighbor). Some Vermonters are using a course from Trevor Noah  called The Daily Show to get up to speed.  (That was there to remind you that we have high-speed Internet here, too. In most places, at least.)
In Vermont, where we live closely with nature, we know that human-made climate change is real.  This concern about humans' impact on the environment isn't new for us. In 1864, Vermonter George Perkins Marsh  called attention to man's destructive impact on the environment with his book, Man and Nature. A century and a quarter later, it was another Vermonter, Bill McKibben, who first made the perils of climate change accessible to the masses with The End of Nature. He's such a powerful environmental advocate that the fossil fuel industry has sent cameramen to Vermont to stalk his every move — even filming him in church.  
Our schools lead the nation in efforts to create healthy and energy-efficient learning environments. Thanks largely to our Sen. Patrick Leahy, Vermont schools are places where students can eat food straight from the farm. No more soggy grey beans for you, kids. Have some kale. Seriously, we didn't ban brownies in our schools — despite what the Koch brothers' press said. 
As for our schools, they're rated among the top performers in assessments in the country. Yet our state has never graded teachers based on test scores. Incentivizing schools based just on test scores doesn't work any better than rewarding CEOs based on share prices.  We believe that it's hard to produce a generation of critical-thinking citizens and career-ready Vermonters when teachers are compelled  to teach narrowly to a test in order to keep their jobs.  And, most important, VT believes educator engagement and professional knowledge is the special sauce that helps schools get better.  (Full disclosure: my wife is our state's educational leader.)
Politically, it is no secret how we roll. We were the first state to turn blue for Hillary on Tuesday; and yes, our hearts still feel the Bern. 
You should know that our new governor-elect, Phil Scott, is a Republican. Early in the primary campaign, he denounced Trump for being "someone who exploits fear for political gain" and was indifferent to truth.  He said transgender students should be allowed to use the bathroom of their choice.  Remember our state motto:  Freedom and Unity.  Be who you want to be, but know we are all stronger and better off when we work together to help this great state leverage the best out of and for everybody.   This Republican stands up to bullies. He comes from a long tradition.  From Sen. Ralph Flanders, (a lonely voice of courage against Joseph McCarthy), to Sen. George Aiken, who said we should declare victory and get out of Vietnam,  to Sen. James Jeffords (who left the GOP because the Republicans left him), Vermont's rocky soil has always been fertile ground for independent-thinking and just Republicans.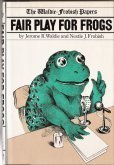 What's more, Vermont's Republicans are funny, not mean.  One of my favorite Republican thinkers is the Northeast Kingdom's (that's a place in northern Vermont, near Canada) John McClaughry, who once worked for Ronald Reagan. We disagree about many things, but I appreciate the way he thinks. Like Bernie, he's consistent.  He's a Jeffersonian decentralist. He co-wrote a fine tome against gigantism, the Vermont Papers. Less well-known is his other masterpiece, Fair Play for Frogs, which he published under the pseudonym 'Nestle J. Frobish. No, Frobish has nothing to do with the white supremacist movement's  misappropriated amphibian, Pepe.
When I think about what I love most about Vermont it is that even in times of fervid disagreement we've managed to be civil with each other. Our lone Congressman personifies this quality.  Peter Welch ran in the general election as a Democrat AND Republican. Peter is very, very liberal, but even hard-right charging Republicans like Trey Gowdy respect Welch — because he's honest and believes it's possible to disagree without demonizing his political opponents.
We are a haven for dissidents of all political, religious and national stripes. After he was exiled from Soviet Union for his brave critiques of his native land, writer Aleksandr Isayevich Solzhenitsyn took refuge in Cavendish, VT. The townspeople of Cavendish fiercely guarded the Solzhenitsyn's privacy. At the Cavendish General store a sign warned journalists and curiosity seekers: NO DIRECTIONS TO THE SOLZHENITSYN HOME.
Two decades later, he returned to Russia. The nationalist became a sharp critic of the US, but he always loved Cavendish and Vermont.
.http://www.idd.mid.ru/russam/map/img/18-3.jpg
Dozens of other  noted writers, reporters, storytellers, painters, architects, filmmakers and sculptors have found inspiration and solitude in the Green Mountains. Among them: Daisy Turner, Edward Hoagland, Dorothy Canfield Fisher, Dorothy Thompson, Rudyard Kipling, Thomas Powers, Howard Frank Mosher,  Robert Frost, Wallace Stegner, Norman Rockwell, David Pill,  Louise Glück, Julia Alvarez,  and Jamaica Kincaid.
One of my favorite artists, the hirsute New Yorker cartoonist, Ed Koren,  lives in Brookfield. There, he's best known for his three decades of service as a volunteer fireman. Koren is currently the Vermont Cartoonist Laureate. We are the only state with one- that's because we are funny people.
Speaking of cartoonists, in the town where I work, White River Junction, we boast the nation's only independent cartoon college, The Center for Cartoon Studies. Seriously.
Cartoonists make us laugh. And cry. And they provoke and anger us. In some countries, fanatics kill them. We must protect and support our artists.
A question that's always puzzled me: Why so many talented Vermont artists?
Maybe there's something in the water.
While much of the nation is turning into a desert, Vermont has plenty of water. We have amazing swimming holes– way better than that infinity pool you've been dreaming about. Some hidden oases are known only to the locals.  Others, like the  Upper Valley Aquatic Center, beckon from the Interstate and can provide that critical swim lesson if you are hoping to swim to freedom in Canada.  Ask for Barbara Hummel, the most patient masters swimming coach in the world. As part of our Aquatic Railroad, we have beautiful Lake Champlain,  Lake Willoughby, and Lake Memphremagog,  where Vermonters swim in the dead of winter. I told you we are weird.
(I can't always get to Lake Memphremagog so, after a sauna, I go to Lake Bandler.  It's an abandoned well on my property, but gives me that cold-water plunge you gotta' have in order to get your blood going.  That ladder helps me avoid turning into a human Popsicle on really cold days- nothing better than wet skin on a metal pole- you've seen Christmas Story right?)
For reasons difficult to comprehend, I'm usually unaccompanied on my visits to Lake Bandler….
That's not the case when Lake Caspian calls. This little gem in the Northeast Kingdom is where Wallace Stegner's novel Crossing to Safety is set. On the shores of Caspian you can also find the home for the nation's best youth circus, Circus Smirkus.
Ah Greensboro!
In Greensboro you can drown your post-election sorrows at Hill Farmstead Brewery, widely regarded as the world's best brewery. They have many wonderful beers, including three timely ones, dubbed appropriately Madness and Civilization, Birth of Tragedy, and Twilight of the Idols.  After filling your belly with liquefied barley and hops, gorge on the gorgeous cheeses next door at the award-winning Jasper Hill Farm.
Here is your map so far, and you have only been driving for about 16 hours. Or, spend a relaxing night at  Highland Lodge (I fell so much in love with the place that I became an investor.).
Then, if your arteries haven't seized up, drive west to Waterbury and pig out at Ben & Jerry's on politically correct frozen fat. (I stole that line from one of Vermont's great columnists, the late Peter Freyne).  Eat another pint of Bernie's Yearning.
With haste, before you lapse into a post-snack coma, head south to Norwich and stuff yourself with artisanal breads and pastries at King Arthur Flour. King Arthur, by the way, is 100 percent employee owned. Maybe that's why the croissants are so darned good.
Norwich is my home town. It's got a heck of great general store, Dan & Whits that sells just about everything. The motto:"If we don't have it, you don't need it."
I started my journalism career in Vermont at the Rutland Herald — home to Pulitzer Prize winner David Moats — in 1990 and spent ten happy years in Vermont, living on a hill that resmbled a luge run with my wife, two cows, chickens and a boxer.
Then, I went away for a decade. But I struggled with the New York rat race. 
Most of all we missed Vermont. So we returned.
But enough about me.
I almost forgot.
You are trying to escape to Canada.
Drive North to Burlington and fuel up on lipids and carbs at:
Napkin and stent please.
You've almost eaten yourself to death.
It's time.
Stagger down to the waterfront.  
Check over your shoulder for any border guards. Whew. It's safe. Now slip into the water and swim, swim, swim as fast as you can for Canada!
Look back at Burlington. Oh my, it's beautiful, but….
View of Burlington from Lake Champlain. Photo by Patrick Spencer  https://en.wikipedia.org/wiki/File:Burlington_from_Lake_Champlain.jpg
You're no Brynn. You didn't train for this at Lake Memphremagog last year.
Don't become a dead man…or a dead woman…float yourself back to shore.
Despair.
Oh, there's the car. Maybe it's better to just drive into Canada and be straightforward.
Rehearse your story.
Here goes: You're an American seeking political asylum. Inspired by Annie Proulx's "The Shipping News," you want to build a new life in Newfoundland. Yes, that Pulitzer-prize winner lived in Vermont as well.
Now drive!
The YUUUUGE wall that the Canadians will build to keep Americans out isn't complete (The US will pay for it!) Still, the lines are often long. Get your paperwork in order.
O Canada!
Before you get there… A warning: Newfoundland is really, really cold
I mean, really, really , really cold.
Wait, there's still time to reconsider.
There's another option.
You don't have to flee…instead you can
Defect to Vermont!
And yes, we welcome Republicans.
And independents. And freethinkers of all political stripes, colors, nationalities and creeds.
There is no patriotism test. No extreme vetting.
We just ask you to participate. That you give more than you take. That you understand people experiencing disadvantage are an investment opportunity.  And that when you disagree, you do so respectfully.  
We are the "Freedom and Unity" State:  We know that to be truly free, we need to work together and look out for each other.  That is the only way to make sure Liberty and Justice for all really is for all.  We are better together.
So I've done a lot of proselytizing. And shameless huckstering for my state.  And of course it's self interested.
Vermont needs you.
We are by no means perfect, and we have a lot to learn in our pursuit of a more perfect union, but we know the first step to preventing whitelash (credit to Van Jones for that term) is a little introspection. People of color and immigrants are our only growing demographic groups right now, and their entrepreneurial-ism and energy is a bright spot in our demographic trends. Wide swaths of our state, however, have been left behind and are struggling with the high cost of living in the north country, poverty, and addiction. 
We are poised to pivot to a new, innovative and inclusive economy driven by hard work, creativity and craft, but we need some good brains and strong hands to help us get there.
I have waited until nearly the end to talk about the weather.
Yes, our winters are dark and cold. But they're nothing like what you'll find in Newfoundland.  Seriously, look at that picture again. You don't want to go to Canada.
Have no fear. By 2080, climatologists predict, we will have the weather patterns of Northern Georgia in the 1990s. No more skiing or maple sugaring, alas. But in another thousand years or so when New Hampshire is under water, Vermont will have beach front properties and will support coastal trade.  You can get in on the real estate boom before we see prices like they do on the left coast, ah I mean California.
So come to Vermont.
The New Ocean State.
---
Featured Image of Highgate/Canada Border Crossing on Page 1: Ryan Janek Wolowski